Why take a multivitamin? So many reasons...
Written by Kay Ali
22 Dec 2020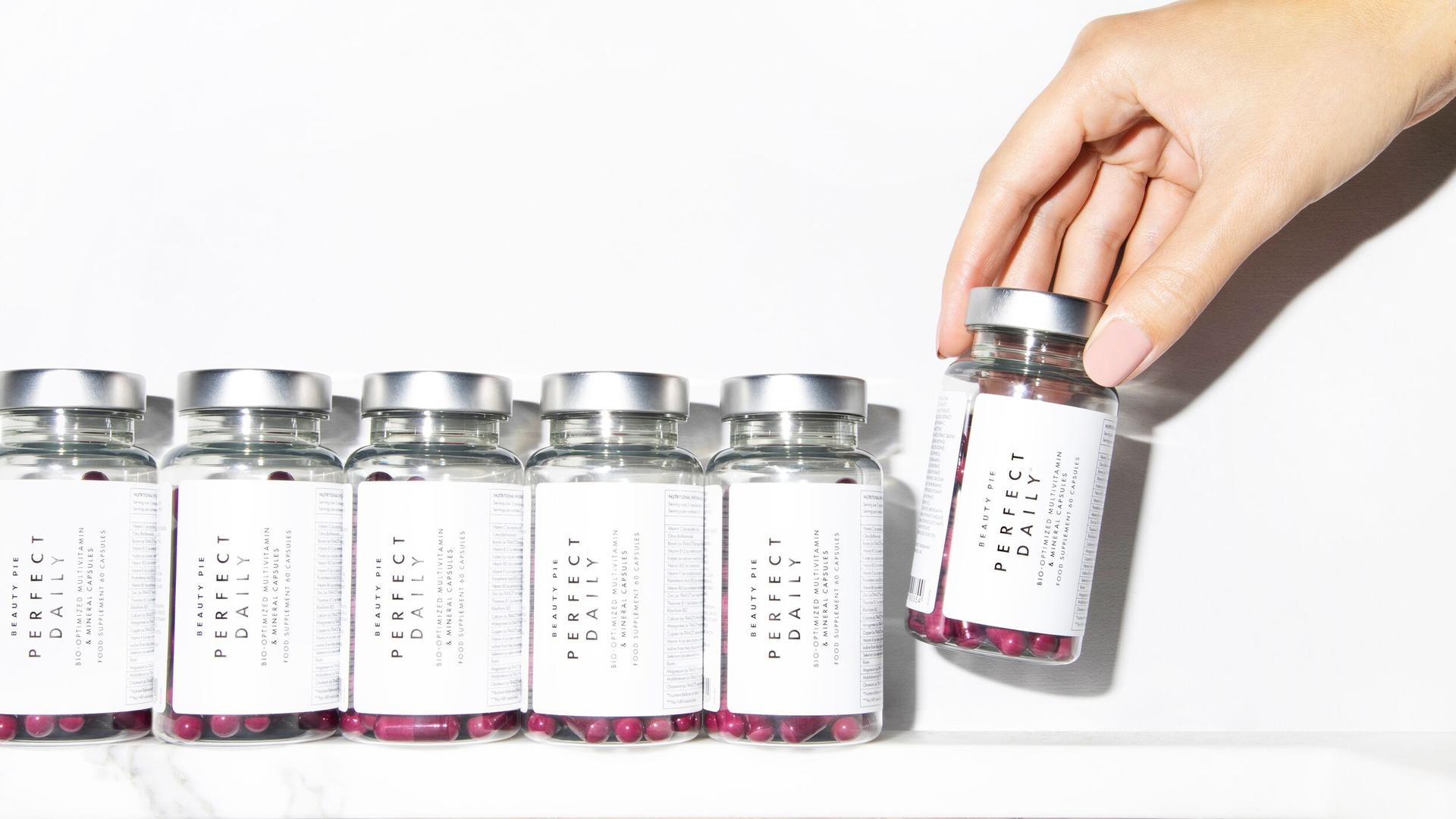 It delivers vitamins and minerals to help support your natural immunity, protects cells from oxidative stress, contributes to normal energy levels and metabolism, reduces tiredness and fatigue, supports normal cognitive function, maintains healthy bones and contributes to normal skin and hair.
The Benefits
A nourishing broad-spectrum multivitamin and mineral formula that contributes to optimum function of the following body systems1.
With Biotin, Zinc, Iodine and vitamins A, B2, B3 which help maintain normal skin.

With Selenium, Zinc and Biotin for the maintenance of normal hair.

With Zinc, Copper, Selenium and vitamins A and C to help support a normal functioning immune system.

With Zinc and Iodine which contribute to keeping cognitive function normal.

With B2, B3, B5, B6, B12, Folate and Magnesium for the reduction of tiredness and fatigue and normal energy release.

With vitamin B1 to help support the normal function of the heart.

With Calcium, Magnesium, Manganese and vitamin K which all contribute to keeping bones strong.

With Zinc, Calcium, Magnesium and vitamins A, B2 and Folate to support normal vision.

With antioxidant vitamins E, C and Selenium which help protect cells from oxidative stress.

With vitamin B6 which helps with the regulation of hormonal activity.

Chromium, Zinc and Biotin for normal metabolism of fats, proteins and carbohydrates. 
What our members say about Perfect Daily™…
"Multivitamin with a kick! These are amazing. I definitely feel healthier, have a bounce in my step, and I'm mentally sharper."false,
- Orla, Beauty Pie member, verified review
"Monthly must-have. Now on my 3rd bottle. I seem to have more energy and I'm not so tired."false,
- Wendy, Beauty Pie member, verified review
"Great! I generally have loads more energy and have been feeling much more positive and optimistic. I do believe it's down to these. I've very impressed. Please make sure you don't run out of these!"false,
- Meesh, Beauty Pie member, verified review
"Amazing! I have been taking these for 3 weeks now and can see a difference already. My skin, hair and nails are a lot healthier and I feel much better in myself. Much more energy than before - these will be a definite repurchase."false,
- Steph, Beauty Pie member, verified review
"Feeling great! I've been quite surprised by the difference they have made to my mood and general wellbeing. My hair is shinier and my skin looks much brighter. These are definitely on my repeat order."false,
- FS, Beauty Pie member, verified review 
Footnotes
Food supplements are not intended to replace a varied and balanced diet and a healthy lifestyle.
Related Content