The Truth Behind Our Top Nutritional Supplements ...
Written by Kay Ali
22 Dec 2020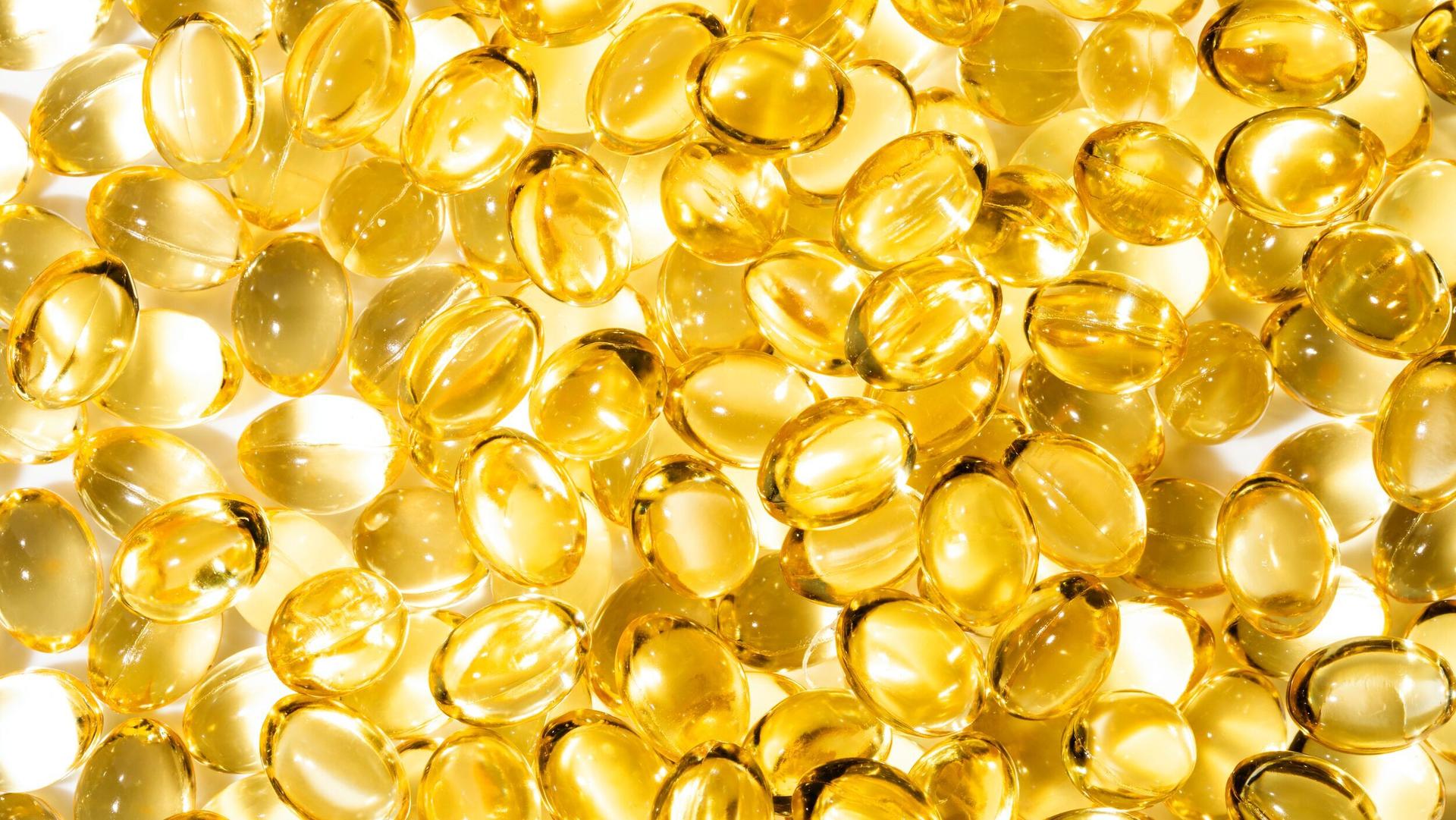 A question for Kay Ali (registered nutritionist and consultant to BEAUTY PIE). How did you choose the supplements you wanted to introduce first to BEAUTY PIE?
We are all facing unprecedented physical and mental challenges and staying healthy is more important than ever.1,7
In my clinic, I recommend vitamins and supplements from my trusted top-end brands, but just putting 3-4 high-quality products in a plan can end up costing a client £300 a month. It's eye-watering. And elitist. And the markup on really effective supplements can be just as extortionate as some beauty products. I love that BEAUTY PIE wants to change that and make the really good stuff available to everyone.
BEAUTY PIE's mission is to help promote happiness, and a key part of that is thriving, optimal health. The aim from the get-go was to create trustworthy, credible supplements that work for all adults, at affordable prices. Supplements at BEAUTY PIE are about innovative, cutting-edge formulations that are more affordable and accessible. 
It was really easy to choose the first five products to offer. They are all evidence-led and are ideal entry-level supplements. In my personal opinion, Perfect Daily Multivitamin, …Like Sun and BiOmega 3 deliver key 'essential optimal nutrients' that should be part of a balanced and varied diet. To stay true to our mission, we developed more complex formulations that are science-driven, we've cut out all unnecessary fillers / bulking agents / artificial colours and preservatives, we offer only cutting-edge, bioactive supplements at affordable prices, and we use 100% recyclable packaging. So the first five are: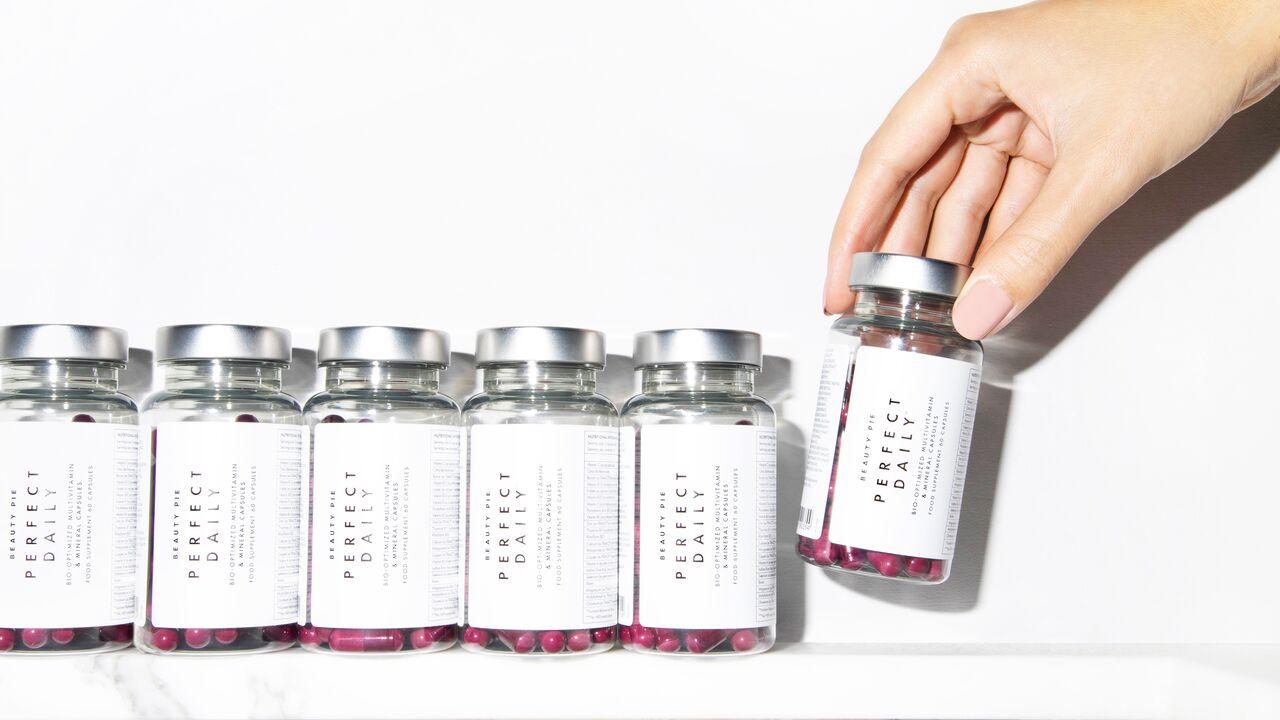 Perfect Daily™ Multivitamin
Perfect Daily™ (Multivitamin)
A daily multivitamin was an obvious choice to launch with. We need a baseline of essential vitamins and minerals to keep our bodies functioning normally on a daily basis. Our Perfect Daily Multivitamin is packed with A, B and C vitamins as well as minerals like Magnesium, Zinc, Calcium and Selenium. It's a powerhouse and the perfect multivitamin to support nutritional intake for overall health and wellbeing.1
…Like Sun™ (Vitamin D3 & K2)
…Like Sun™ (Vitamin D3 & K2)
It's estimated that 1 billion people worldwide have a Vitamin D deficiency2. In the UK 29% of adults are low in Vitamin D, with levels dropping to their lowest between January and March3. While in the US, national statistics estimate deficiency among 35% of adults4. This is why supporting Vitamin D intake is very important. Vitamin D supports healthy bone tissue and teeth, it helps maintain normal muscle function and promotes the normal function of the immune system. Taking Vitamin D all year round may promote and contribute to natural immunity (source: Public Health England).
Our bodies can make Vitamin D naturally when our skin is exposed to sunlight. However, our busy lifestyles can often result in us probably not catching as many rays as we should – especially during the winter months!
(Our Perfect Daily Multivitamin is designed to be taken with …Like Sun, which we have added to the range as a standalone Vitamin D supplement.)
SuperGut™ (Live Cultures)
SuperGut™ (Live Cultures)
SuperGut is the Mother of Microbes. It delivers 12 vegan-friendly, live species of bacteria at 50 billion Colony Forming Units (CFUs) per dose. Starring super strain Lactobacillus Acidophilus DDS1 – a bacteria with over 35 years of clinical research across 200+ studies.
FOS (Fructooligosaccharides) and GOS (Galactooligosaccarides), both undigestible fibres that can sometimes disrupt sensitive digestive systems, are intentionally excluded. Our Live Cultures are also dairy-free and vegan friendly.
BiOmega 3™
BiOmega 3™ (Omega 3)
Oily fish like mackerel and sardines deliver high quantities of Omega 3 Fatty Acids. The most healthful types too – EPA and DHA. These fats they make up part of who we are. Our brains, eyes, skin and all our cell membranes. However, unlike some nutrients that we can make within us, the only way to support Omega 3 levels is to consume it. BiOmega 3 was created to deliver fresh and high-dose Omega 3. Every batch is independently tested by the International Fish Oil Standards for guaranteed purity. BiOmega 3 is great for supporting your brain, vision and heart health2,4.
These Omega 3 fats are also a great choice during pregnancy and breastfeeding, as they help the normal development of the brain and eye in the foetus and in breast fed infants5. However, if you are on blood thinning medications, please check with your licenced medical doctor before taking BiOmega 3.
Collagen Super Powder™
Collange Super Powder™ (Collagen)
And finally, Collagen. Beauty aside, collagen is a protein that starts to decline at 18-29 years of age. By 40 years, the body can lose around 1% per year averaging about 75% total loss by the time we're 80 years old. Its presence in the body is vital not only for supporting our skin, but for ligaments, bones, teeth and gums6.
Our collagen is sourced from the skin of sustainably caught wild cod, salmon, trout or haddock. Our supplier rotates the source to even out demand and only sources the collagen from 'Friends Of The Sea' certified fisheries. What's special about the Hydrolyzed Marine Collagen we've sourced, is that we know it's backed by science! Our Collagen Super Powder is also formulated with Tremella Fuciformis, Biotin and the key ingredient Vitamin C, which helps support collagen formation for the normal function of skin. With so many Collagen Peptides to choose from, we have chosen this high-quality Peptide with proven absorbability when blended into a drink, with a subtle all-natural berry flavour. It's dairy free and suitable for pescatarians.
Footnotes
Food supplements should not be used as a substitute for a varied and balanced diet and a healthy lifestyle

Source: https://www.ncbi.nlm.nih.gov/books/NBK532266/

Source: https://www.nutrition.org.uk/healthyliving/helpingyoueatwell/vitamind.html

Source: https://www.ncbi.nlm.nih.gov/books/NBK532266/

The beneficial effect is obtained with a daily intake of 200mg DHA in addition to the recommended daily intake for Omega-3 Fatty Acids for adults, i.e. 250mg DHA and Eicosapentaenoic Acid (EPA).

León-López A, Morales-Peñaloza A, Martínez-Juárez VM, Vargas-Torres A, Zeugolis DI, Aguirre-Álvarez G. Hydrolyzed Collagen-Sources and Applications. Molecules. 2019 Nov 7;24(22):4031. doi: 10.3390/molecules24224031. PMID: 31703345; PMCID: PMC6891674.

Food supplements do not treat, prevent or cure disease.
Related Content