How to Use Hyaluronic Acid in Your Skincare Routine
Written by Gilly Ferguson
24 Mar 2021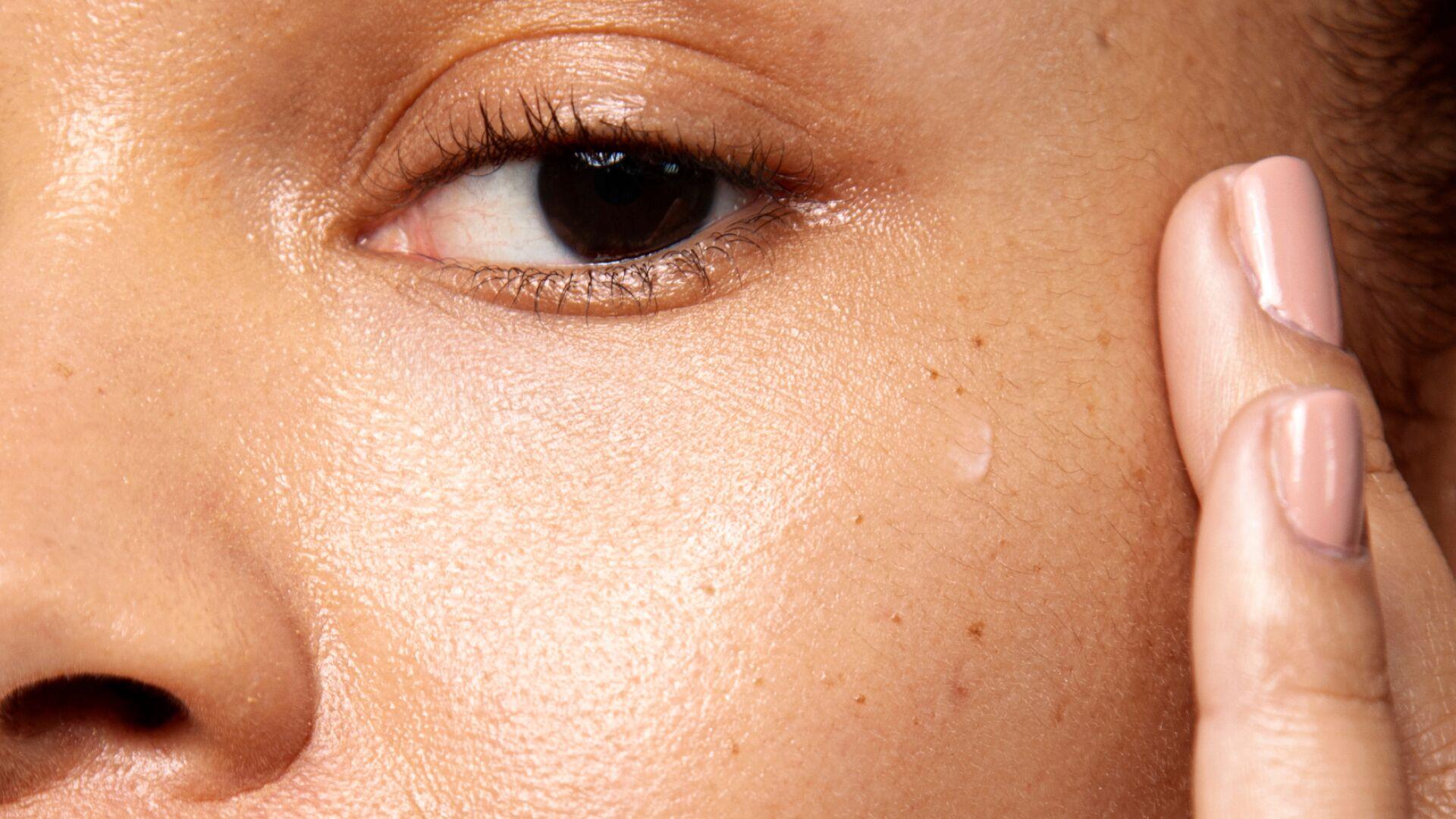 "There's a reason that Hyaluronic Acid has become a household word – at least under the roof of any skincare enthusiast," says BEAUTY PIE Founder (and professional skincare enthusiast) Marcia Kilgore.
"It delivers an instant hydration hit, helps barrier-repairing function, protects skin against inflammation (which experts now say is responsible for ageing), is compatible with all skin types, is non-comedogenic – and makes your face look dewier and younger."
Hyaluronic Acid, along with AHAs, BHAs, Vitamins A and C, and SPF, make up the core ingredients in some of the most effective skincare routines. Hyaluronic Acid won't interfere with other potent skincare ingredients, leaving you free to layer it and optimise it – AM or PM – at your leisure. To find out more, read our guide to hyaluronic acid and its benefits.
So, how do we layer Hyaluronic Acid serums for the best results? We put your FAQs to Consultant Dermatologist Dr Andrew C Markey MD FRCP, below:
How to combine Hyaluronic Acid with other skincare ingredients
Can you use Hyaluronic Acid with Retinol?
"Yes. It's well documented that Retinoids, Retinols and other Vitamin A derivatives can cause irritation and dryness to skin. Which is why some dermatologists actively encourage the use of Hyaluronic Acid alongside the right Retinol regime for your skin type. Hyaluronic Acid will hydrate and soothe skin, without negating the efficacy of Retinoids (and PS: Retinoids really do work)." –Dr. Andrew Markey.
Hyaluronic Acid will hydrate and soothe skin, without negating the efficacy of Retinoids

Dr Andrew Markey, Consultant Dermatologist
In what order? It depends on the formulation. Always apply serums before moisturisers and creams – layering from thinnest to thickest. Try to allow skin to dry in between. A combination product (like our Super Retinol Anti-Aging Face Serum) can take the fuss out of face care, containing encapsulated Retinol and Hyaluronic Acid in one.
Can you use Hyaluronic Acid with Niacinamide?
"Yes. Antioxidant Niacinamide is commonly used for patients with inflammatory skin conditions like rosacea and acne, though studies show it can soften fine lines and reduce hyperpigmentation, particularly for those with oily skin." –Dr. Andrew Markey.
In what order? Apply your Hyaluronic Acid serum, like our Triple Hyaluronic Acid Lipopeptide Serum, after cleansing/toning, before adding in Niacinamide, such as our Superdrops™ Brightening Niacinamide.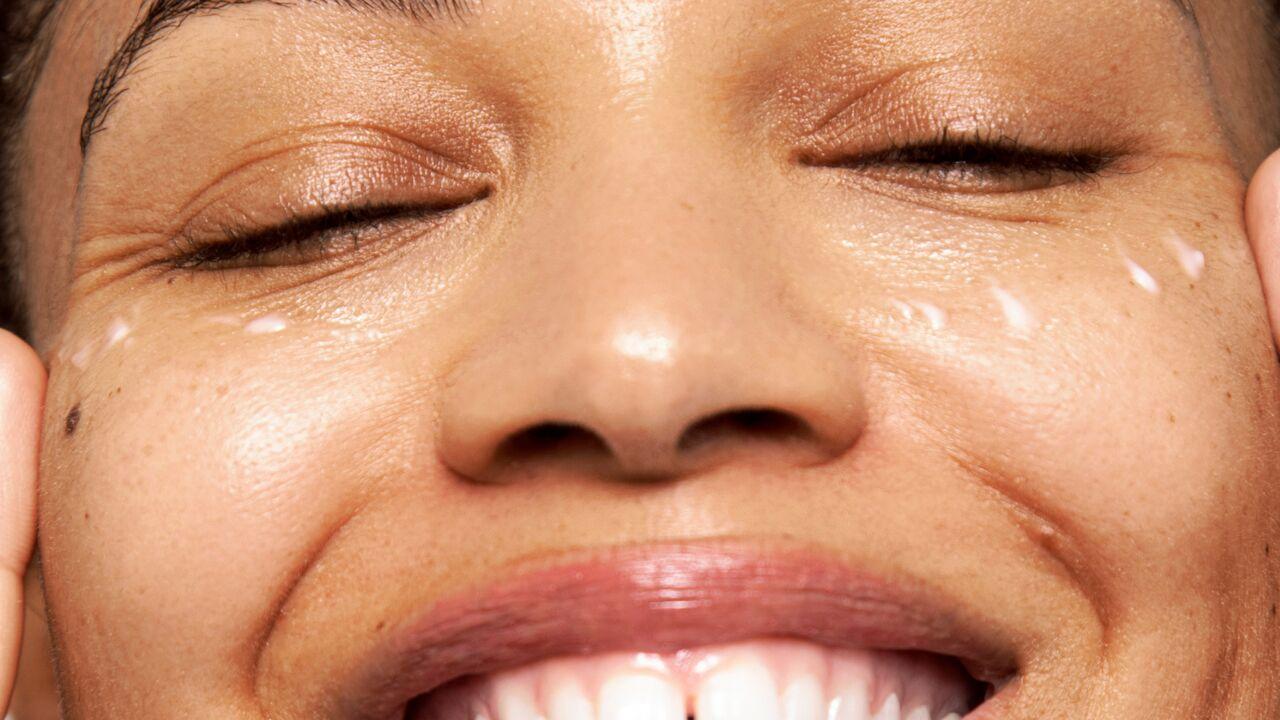 Can you use Hyaluronic Acid with Vitamin C?
"Yes. Antioxidant Vitamin C and Hyaluronic Acid are both repairing ingredients, and both are proven to have anti-ageing benefits, particularly in reducing signs of wrinkles (plumping up skin – thank you HA) and reducing the appearance of dark spots." –Dr. Andrew Markey.
In what order? Apply Vitamin C serum first, after cleansing and toning – then add in your Hyaluronic Acid serum/moisturiser or follow with your usual moisturiser. Beauty Pie's Triple Hyaluronic Acid Deep Moisture Miracle Cream works particularly well over a serum.
Is it safe to apply Hyaluronic Acid after dermarolling?
"Yes. Unlike Retinoids, Hyaluronic Acid can be used just before and just after to increase absorption," –Dr. Andrew Markey.
Is Hyaluronic Acid safe to use during pregnancy?
Yes. Hyaluronic Acid is safe to use during pregnancy and while breastfeeding.
The body's natural level of Hyaluronic Acid falls by almost 50% as we age
Did you know? Our body's natural levels of HA fall by almost 50% as we age – this loss is accelerated by habits like smoking, as well as stressors such as UV exposure and pollution. Drink six to eight glasses of fluid a day (and wear sunscreen).
Expert Advice
Exfoliate: Regular exfoliation is key for getting the most out of your products. The action of exfoliating with AHAs (Alpha Hydroxy Acids like Glycolic Acid and Lactic Acid) and BHAs (Beta Hydroxy Acids such as Salicylic Acid) also increases levels of Hyaluronic Acid in the skin, while exfoliation itself will help to further smooth the appearance of fine lines.

Moisturise: Some experts recommend applying Hyaluronic Acid serum directly onto fresh, damp skin, then layering a cream or oil on top to lock moisture in. But...

Regulate: Don't smother your skin with Hyaluronic Acid just because you can. Select small amounts of high quality, high molecular weight Hyaluronic Acid where possible. It is not an ingredient that needs to be at a super high concentration. And don't use it in too many products – particularly if you have very sensitive skin.

Feed your skin from within: Do boost your naturally-occurring Hyaluronic Acid levels via food, such as sweet potatoes, celery, cucumber and bone broth.

Hydrate: Try to drink between 1.2 and 1.5 litres (2.5 - 3 pints) per day
Footnotes
Reviewed by Consultant Dermatologist Dr Andrew C Markey MD FRCP.
Shop the Edit
Shopping at members price automatically adds a free 30-Day Free Access Pass to your basket. This autorenews onto a monthly £10 Beauty Pie membership. Cancel any time in your account.
Prefer to shop at non-members prices? - Simply click into the product page. Terms apply
Related Content