Great Foundations - How We Find the Best in the World
Written by Natalie Ticehurst
1 May 2017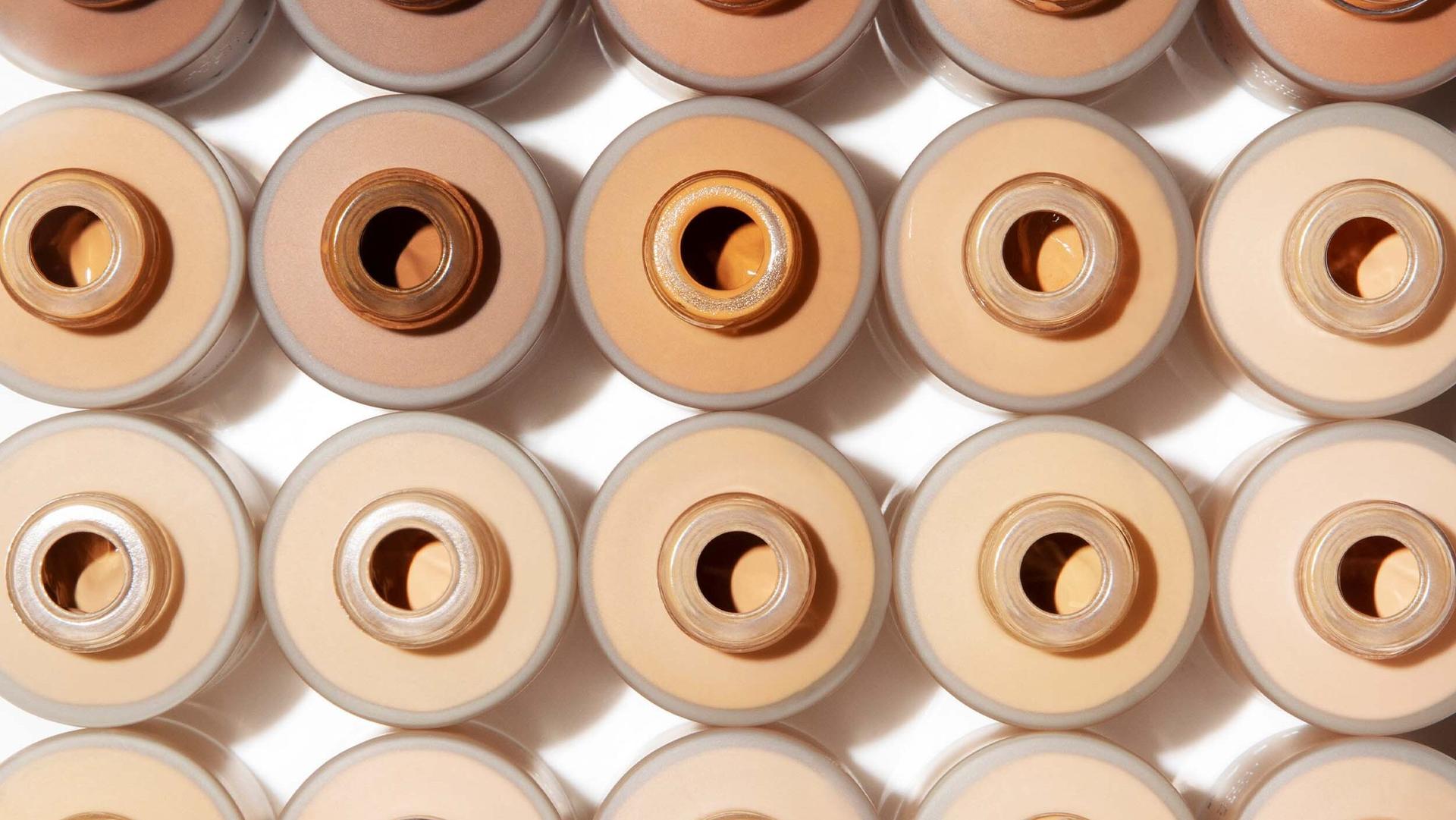 Wondering how much work went into your foundation shade? At BEAUTY PIE – where nothing but the best gets bottled – our bases are at least nine months in the making...
On the path to perfect skin, there aren't often quite as many opportunities to go off-track as there are with foundation. Get your shade just right - the perfect mix of yellow plus pink, plus just enough luminosity - and you'll be rewarded with gorgeous, glowy skin. Get it wrong? You may become oddly obsessed by your own unnerving orangeness.
The Beauty Dept. caught up with BEAUTY PIE NPD guru and foundation colour expert, Lauren Berry, to find out what goes into mixing the ultimate shades for base.
The Everyday Great Skin Foundation is a universal skin-perfector, how did you go about creating a 'your-skin-but-better' formulation that works for every woman?
First, we tried out at least one hundred existing bestselling foundation formulas, from high street to premium brands and then from all of our supplier submissions. It's important to set a high benchmark and to know what great base makeup looks like today.
Makeup technology is changing at light-speed and there are a lot of combinations in the mix. There are new breathable waxes, new long-wear polymers, amazing anti-pollution and anti-ageing technology, pigments that highlight the skin's natural architecture – so a woman can have a perfect canvas without visually flattening her face - and a huge selection of light-refracting options that can be added in, whether you're looking for a natural, flawless, luminous, strobe-friendly, or high pigment finish.
At BEAUTY PIE, our teams stress-test every incoming formulation. For foundation, is it easy to blend? Does it last all day? Is it dewy? Natural? Flawless? Dimensional?
You've been in the beauty business for eight years - what do you wish women knew about foundation?
Biomimetic colour, which means mimicking what you've naturally got, is best. You want the shade to lift your skin up and then just disappear. Then you can warm up the colour in spots with a bronzer, or pop your cheeks with a touch of blusher.
You've got eight shades in the BEAUTY PIE launch line-up. What was your the selection process?
We've chosen to launch with eight key shades that work beautifully for the most common skin tones, based on the three most often encountered undertones: cool, neutral, and warm.
Our team collated the bestselling colours in our launch countries, brought in expert makeup artist advice and then trialled selects extensively across a wide range of skin-tones.
We've also got blender drops launching soon (to lighten or deepen an existing foundation) and four more specific foundation shades coming up the pipe.
How many iterations did you work through until you knew you'd found the right hues?
Our team did a lot of early stage shade-selection groundwork in the office before heading to Europe to work with the colourists at our lab. So once I arrived, it only took two expert shade matchers (and me) a couple of days to nail them.
Of course these guys have probably sixty years of experience in getting foundation colours just right. Does that count? So maybe about sixty years and two days?
What's the next big step for Beauty Pie in the foundation field?
New formats, on-trend finishes, multi-tasking skin food type formulas. My mission with this category is to build a BEAUTY PIE core collection of superstar formulas, and then a revolving line-up of fun trendy skin finishers that our members can experiment with. Foundation should be fun.
Want to find your match? Shop Foundation
Shop the Edit
Shopping at members price automatically adds a free 30-Day Free Access Pass to your basket. This autorenews onto a monthly £10 Beauty Pie membership. Cancel any time in your account.
Prefer to shop at non-members prices? - Simply click into the product page. Terms apply
Related Content