Get Your Makeup Mojo Back, with Mary Greenwell
Written by Nicola Moulton
26 May 2021
There isn't much the makeup artist Mary Greenwell doesn't know about ultra-flattering modern makeup. She's the absolute doyenne of the beauty world, and has created incredible looks on everyone from Kate Moss to Cate Blanchett. And guess which products she's most excited about right now? Our new Wondercolour Eyeshadow Trio. And frankly we're not remotely surprised: the three roll-up, glide-on sticks are clever, colourful and when you find yourself in a makeup rut, they're the perfect way to get a little creative again.
In fact, she loves them so much that she used all three brand-new shades to create the gorgeous new eye looks you see below.
They're perfect for right now, when perhaps we've not been focusing on makeup too much - but are ready to dive back in again

Mary Greenwell, Makeup Artist
"I love them because they're not just playful, they're so easy to use," she says of the creamy shadow sticks. "They're perfect for right now, when perhaps we've not been focusing on makeup too much - but are ready to dive back in again."
Ready to get your makeup mojo back?
The Blaze of Glory
Marmalaze is the modern metallic your makeup bag's been waiting for. "I love this!" says Mary.
"I swept it across the lids and smudged it outwards with my fingers into a kind of hazy feline flick. You can go as soft or as sultry as you like - this colour just gets more and more beautiful, the more depth you add."
Mary also used:
The Modern Neutral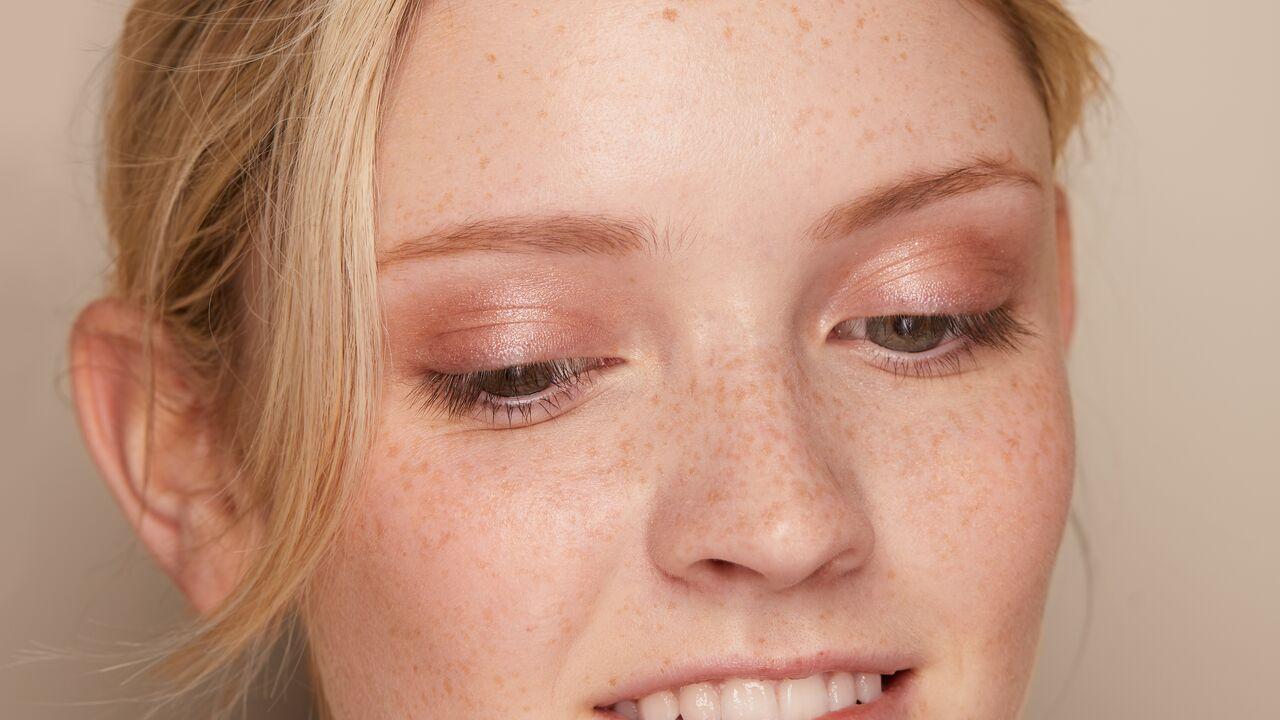 "Rosentine is your new go-to for when you just want a gleam, rather than full-on colour," says Mary. "It's like a twinkle to your eye. I used a dab of concealer to brighten the under-eye, then smoothed the eyeshadow stick across the lid, curling the lashes to get a fresh-faced, more 'editorial' look."
Mary also used:
Blue Pie Thinking
"Don't think of blue as scary, it's the colour I use if I really want to open up someone's eyes, make them look fresh and alive." The Wondercolour in Wavynavy is "an amazing blue - it suits everyone". Sweep the rich blue shimmering stick close to both upper and lower lash lines - making the lower line slightly bolder to keep it modern. Add a slick of mascara and complete the magic.
Mary also used:
False Flash Lift Mascara

Shine Up™ Lip Balm in LOVE.LOVE.LOVE
What's in it?
Each Wondercolour Eyeshadow Stick...
Contains an amino-acid-derivative flat powder for water-resistance and a creamy, easily blendable texture.

Provides intense and vibrant eyeshadow/liner colour.

long-wearing – up to eight hours without creasing, flaking or fading.

Has a lightweight, water-resistant and crease-free formula.

Offers the perfect balance between oils and waxes.
How to use Wondercolour Eyeshadows
"These are so easy to apply; just put them onto the eye directly from the gorgeous applicator and blend with your fingers. You can use one or three colours depending on what you want - it's completely up to you. They are a wonderful base for powders which will adhere to the creamy eyeshadows with ease, for example the fabulous Perfect Warm Neutrals Eyeshadow Palette which will allow you to achieve any look you want - from dramatic to simple enhancing!" - Mary Greenwell
Related Content