Dr Markey's new Radiance Serum will switch your glow on
Written by Nicola Moulton
28 Apr 2022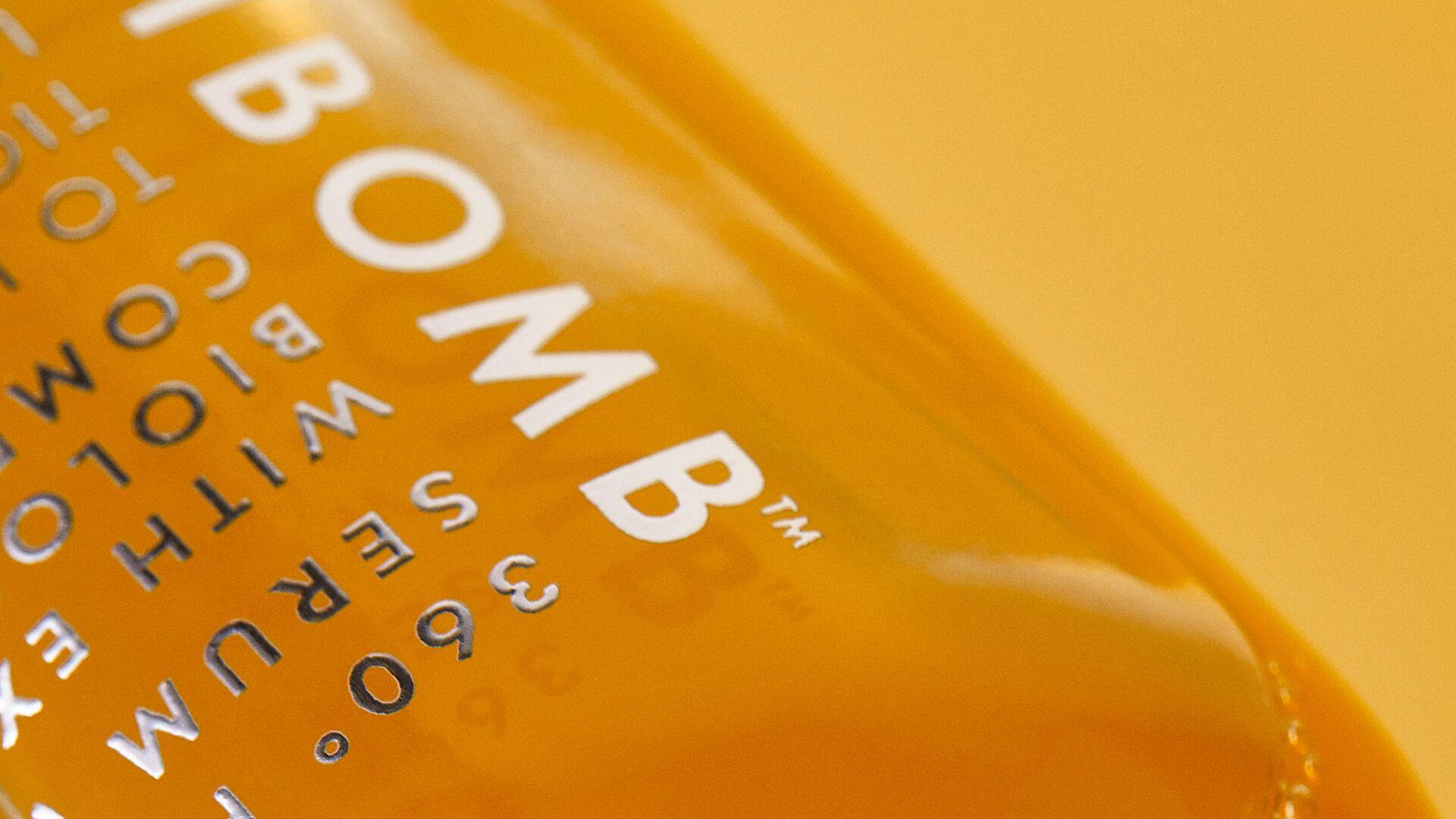 It takes a lot to get Dr Andrew Markey, MD FRCP, world-renowned dermatologist, leading skincare authority  and BEAUTY PIE consultant dermatologist-in-residence, to enthuse about a new product. But when it comes to the Youthbomb 360 Radiance Concentrate, the first launch of Dr Markey's new suite of skincare formula collaborations, you could say he's more than a little excited.
"It's a super-charger for your skin," he says. "It combines a powerful blend of botanical and marine extracts with high-tech lab ingredients. And it can easily be slotted into existing skincare routines for added rejuvenation and glow." We asked him to take us through the whole story, from the idea behind it to how to use it to maximise a youthful glow.
How Would You Describe YouthBomb 360 Radiance Concentrate?
It's a super high-tech serum containing a proprietary blend of 15 active ingredients that all work to help your skin reflect light beautifully. I think of it as a 'super-charger' for your skin.
So Why Launch a Radiance Serum?
Radiance is really the ultimate hallmark of healthy skin. Healthy skin is characterised by an even reflection of light. What dermatologists know is that very often, the 'wow' their patients get post-treatments is not down to improved lines, wrinkles or firmness, but very often relates to the newly-revealed radiance and glow. So the aim with the 360 RADIANCE CONCENTRATE is to replicate the 'wow effect' of a dermatologist's office.
How does Boosting Radiance Help with Anti-Ageing?
The glow, luminosity and radiance that may have been lost over the years is a key sign of healthy skin. By using SPF and active skincare, significant improvements to the appearance of the skin can be made by generating a more even reflection of light. As part of a comprehensive skincare program (such as ABC+SPF, but always to include SPF) YouthBomb 360 Radiance Serum can help you recapture your radiance and 'switch on' your glow.
How does the YouthBomb 360 Radiance Serum Work?
Every ingredient has been carefully selected for its ability to dramatically support how your skin reflects light. It contains a powerful blend of 15 active ingredients, including Di-, Tri- and Hexapeptides, Proteins, Exopolysaccharides, super hydrators and soothers to help visibly firm, resurface, brighten, tighten, hydrate and glow.
How Should You Use It?
It can easily be slotted into existing skincare routines for added rejuvenation and glow.  Apply the serum over your clean face and neck each morning. Follow with your favourite moisturiser and sunscreen (if A.M.). Always use SPF!
It's less about anti-ageing, and more about making the skin glow, radiate and reflect light.

Dr Andrew Markey, Consultant Dermatologist
Why a daily dose of YOUTHBOMB?
It's deeply hydrating and supports optimal barrier function

It delivers luminosity, radiance and glow

It substantially improves the luminosity optics of your skin

Users report improved elasticity, smoothing, tightening and reduced appearance of fine lines and wrinkles
By the Numbers...
After four weeks' use1:
91% reported their skin feeling smoother

86% reported skin looking brighter

84% reported a healthy glow

77% reported their skin looking younger
Footnotes
Results from a user trial featuring 56 women (using the finished formula and self-reporting at 4 weeks).
Related Content