How to Care for Winter Skin
Written by Jess Beech
5 Oct 2022
Not everyone's skin deals well with change, and the arrival of winter can be enough to throw even the most balanced complexions off kilter. When we're outside during winter, there are cold (maybe even freezing) temperatures to contend with, as well as whipping winds and icy showers. All of which is exacerbated by the fact that we then change temperature dramatically as we enter warm, cosy buildings – where central heating systems can zap much-needed moisture from our skin. 
So it's not unsurprising to find that skin can become drier or more dehydrated than usual during the winter months, manifesting in rough, tight, itchy, or cracked skin. It's not just on our faces either - hands and lips can also bear the brunt. The good news is that UVB rays are less potent during the winter (although UVA rays are still rife) so the winter is often not a key time to worry about hyperpigmentation rearing its head. Equally, you may find that breakouts improve without exposure to summer heat and humidity. 
Common winter skin problems and how to care for them
We're all about solutions, not problems, so here's how to tackle the most common winter skin concerns…
Problem: Dehydrated skin
Noticing that your skin feels tighter than normal and is lacking in luminosity? Fine lines might also have appeared where there weren't any before, or may be looking more prominent than previously. If that sounds like you, your skin may be dehydrated. Dehydrated skin is lacking in water, which is different from dry skin which is short on oil. It's a temporary skin concern (rather than a skin type) so skin can be oily and dehydrated all at once. 
Solutions for dehydrated skin:
Problem: Dry, itchy skin
Unlike dehydrated skin which is a temporary skin concern, dry skin is a skin type – just like oily, combination, and normal. If you have dry skin, which means it's lacking in oil, your complexion is likely to feel rough and itchy, and look flaky or ashy. During the winter months, dry skin can worsen, with these side effects ramping up. 
Solutions for dry, itchy skin: 
Problem: Rosacea 
Rosacea is a skin condition that causes the skin to look flushed and sometimes feel like it's burning. If your skin is already prone to lashing out when you change temperatures then the arrival of winter can be frustrating. 
Solutions for Rosacea: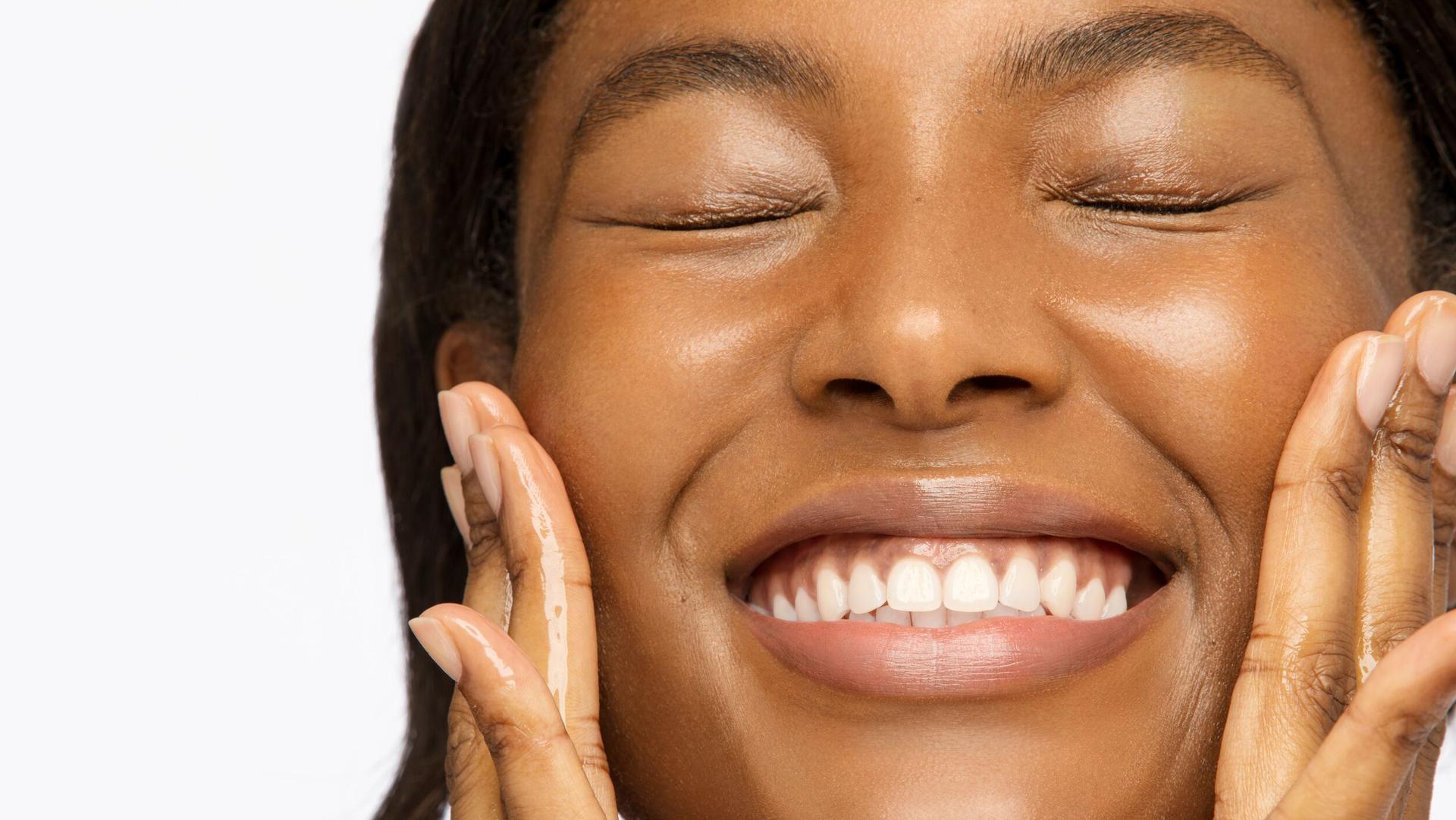 Smoothing on a rich barrier cream before you leave the house will help to protect your skin from the elements. 
Problem: Cracked hands 
Our hands can get a raw deal. Not only are they exposed to winter weather just as much as our faces they can also become dry and dehydrated from things like washing up. Dry hands can range from slight discomfort or stinging, to rough texture and full-on cracks. 
Solutions for very dry hands:
Problem: Chapped lips
Lips are naturally thinner than the rest of our skin, which makes them a prime target come winter. They don't have their own oil glands, which makes it tricky for them to keep themselves soft and supple, and cold weather can also cause them to become dehydrated. At worst, chapped lips will be rough and feel a little tight, and at worst chapping can turn to cracks. 
Solutions for chapped lips:
Related Content