What the Flick - How to do the perfect liquid eyeliner
Written by Nicola Moulton
27 May 2021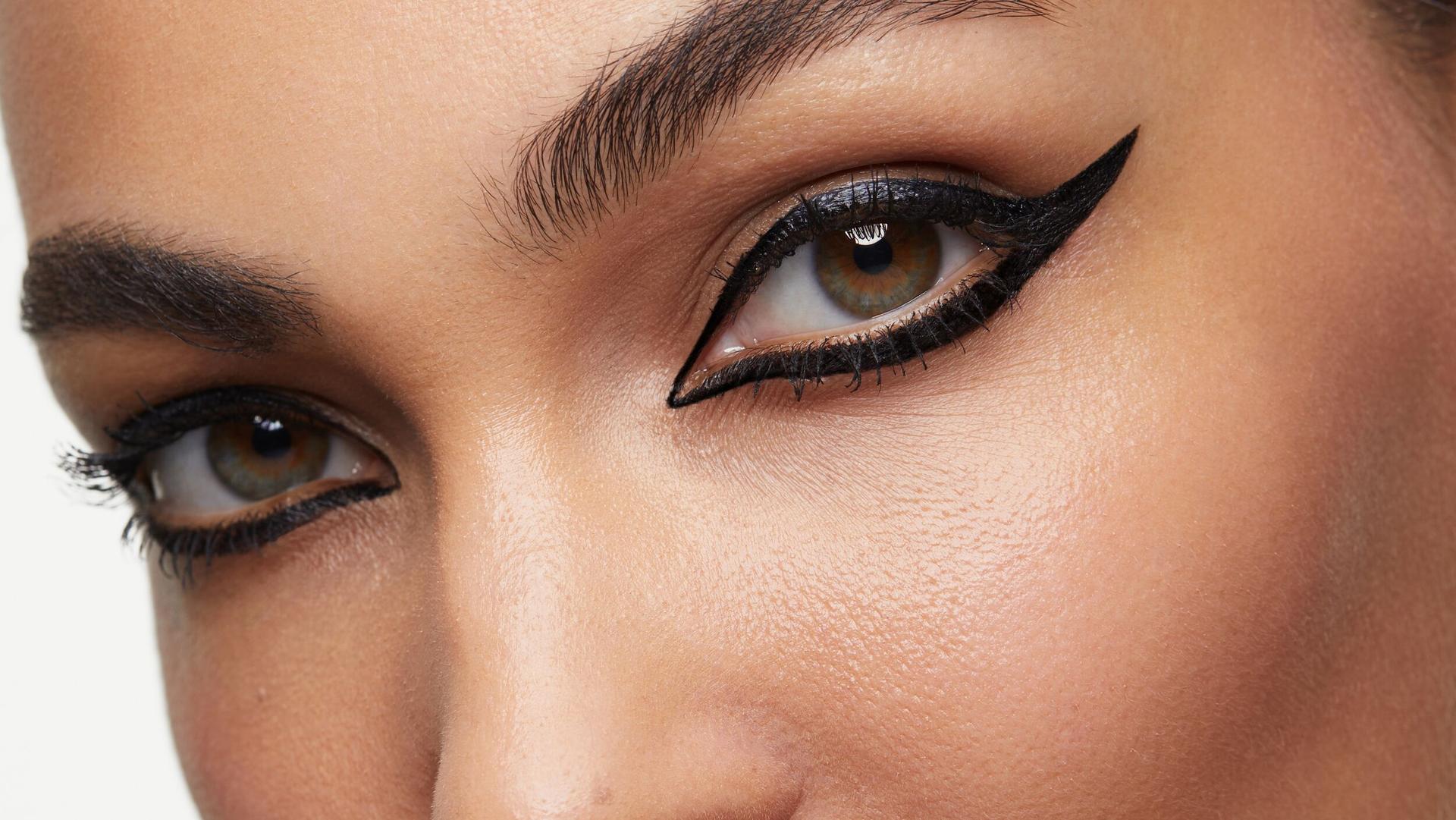 Everyone needs a great eyeliner flick in their beauty locker. A dramatic sweep of eye-opening black liner makes your eyes look brighter and more open, and gives your whole face more polish and definition. And it's one of those helpful makeup tricks that looks great on-screen and IRL, making it a perfect choice for your modern working beauty wardrobe.
But if your go-to cat eye is more 'downtrodden' than 'uptick,' more 'sliding' than 'gliding' - it could be time to learn a few new moves. The first step is to get hold of a  great liquid liner. Next is to decide on the kind of 'flick' you're feeling. If you're still perfecting the art, keep it short and sweet to begin with (and resting the elbow of your 'writing arm' on a steady surface also helps). Makeup artists will always tell you to start with the eye that you're less confident with (normally the opposite side to the one you write with) as you'll be more focused - and feel happy to have it out of the way.
Gently pulling the outer corner of your eye can also help, so all you have to do is concentrate on drawing a straight line along your upper lashes - when you let go, the line will naturally curve upwards into a 'tick.'
Ready to go? We've put together our five favorite black eyeliner looks that range in impact from subtle to sensational. Line up!
Our Five Favorite Flicks
Related Content