What is Caroline Hirons' best anti-aging eye cream?
Written by Gilly Ferguson
10 May 2021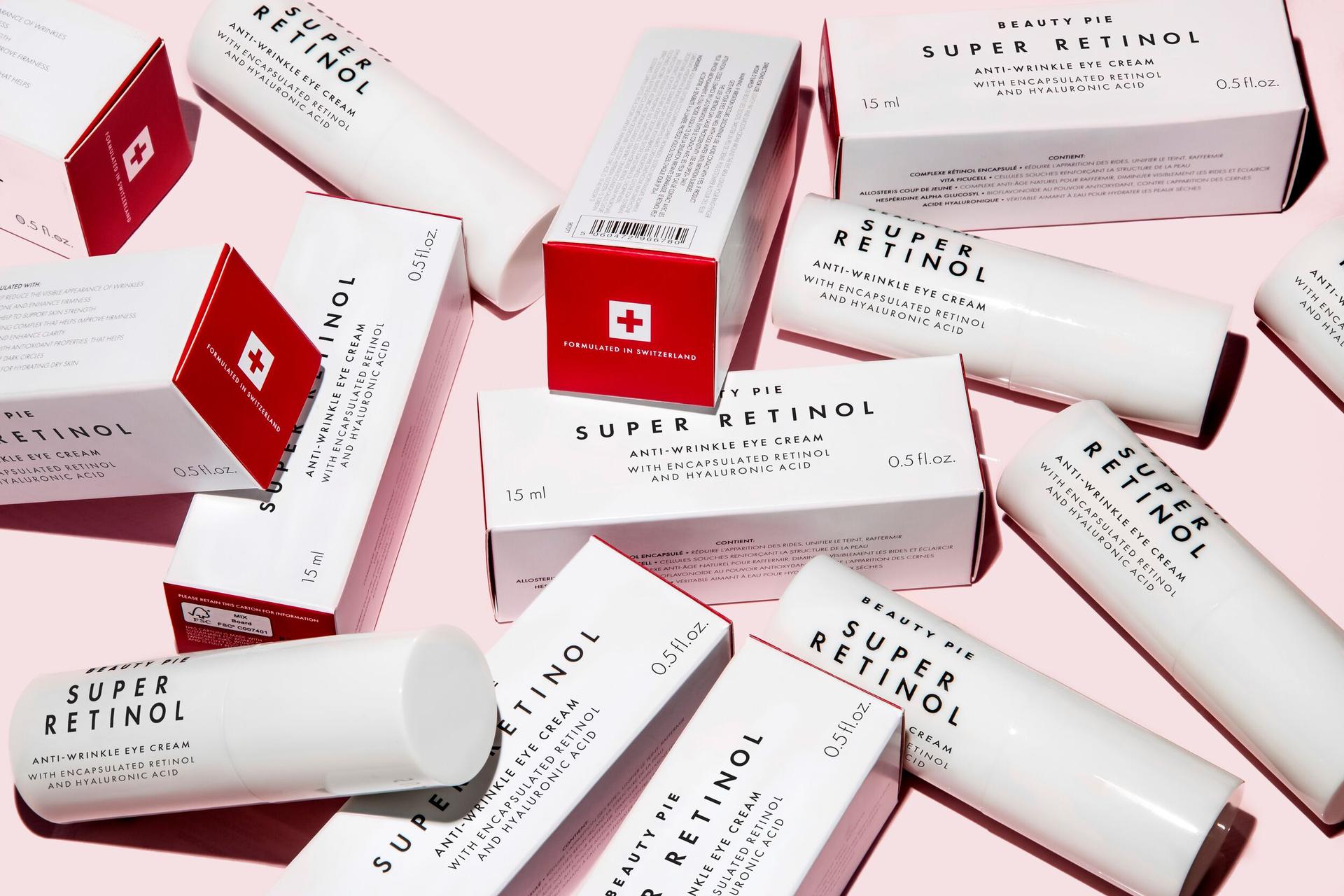 Skin guru Caroline Hirons has made it part of her Spring skincare kit. Over 826 of you have already rated it 5-stars – with reviews ranging from "The BEST RETINOL EYE CREAM I've used!" to "Love. Love. LOVE!".
And we really love it too. 
We are (of course) talking about the eye cream love-fest that is Super Retinol Anti-Wrinkle Eye Cream – the wonder cream that is all about prevention, a bit obsessed with anti-aging, and helps us to show our dark circles the door, daily. 
This fabulous Swiss formula is packed with encapsulated slow-release Retinol (super gentle but targeted and incredibly efficacious) and loved by everyone. But what makes it so fabulous? 
★★★★★ BYE BYE LINES! I've noticed a reduction in the lines around and under my eyes.

Sue, Beauty Pie Customer
Why Super Retinol Eye Cream is a 5-star buy
Cruelty-free. Fragrance-free. Vegan. Our best active anti-aging eye cream, loved by Caroline Hirons – it's what you need if your eyes look tired (because it tackles the issue from all angles). 
What's in Super Retinol Eye Cream?
Encapsulated Retinol – To reduce the visible appearance of wrinkles and fine lines, and to help even out skin tone 

Ficucell Vita – stem cells that help support skin strength and elasticity 

Allosteris Youthboost – A natural, age-fighting complex that helps improve firmness, decrease visible wrinkles, and enhance clarity

Alpha Glucosyl Hesperidin – A bioflavonoid with antioxidant properties, that helps improve the appearance of dark circles

Hyaluronic Acid – A moisture magnet for hydrating dry skin
★★★★★ Reduced lines and lightened dark circles – definitely the most radical change I've ever seen from an eye cream!

AJayneC, Beauty Pie Customer
How to use Super Retinol Eye Cream
How much? Take half a pump onto your middle or ring finger and gently apply to the orbital bone, smoothing outwards and around the entire eye area.

How often? For best results, use every morning and/or night for at least six months. 

Layering? Use lightweight serums - if desired - underneath, and apply sunscreen over the top every morning.

Benefits: Tackles fine lines, dark circles and crows' feet. Bye bye exhausted eyes, hello bright eyes.

Best for: All seasons and all (but very sensitive) skin types.
★★★★★ A staple in my skincare routine – I LOVE this product! Retinol is the way forward!

Liv, Beauty Pie Customer
The Verdict?
Consider it your go-to for looking more awake, when you're 100% exhausted. Oh, and did we mention it's skincare guru approved!? 
Footnotes
*Retinols are a no-go if you are pregnant or breastfeeding or are already using a prescription Keratolytic from your dermatologist. (In which case, get their advice first, before you start).
Shop the Edit
Shopping at members price automatically adds a free 30-Day Free Access Pass to your basket. This autorenews onto a monthly $10 Beauty Pie membership. Cancel any time in your account.
Prefer to shop at non-members prices? - Simply click into the product page. Terms apply
Related Content