Overpaying Has Never Been So Overrated
Written by Nicola Moulton
22 Sep 2021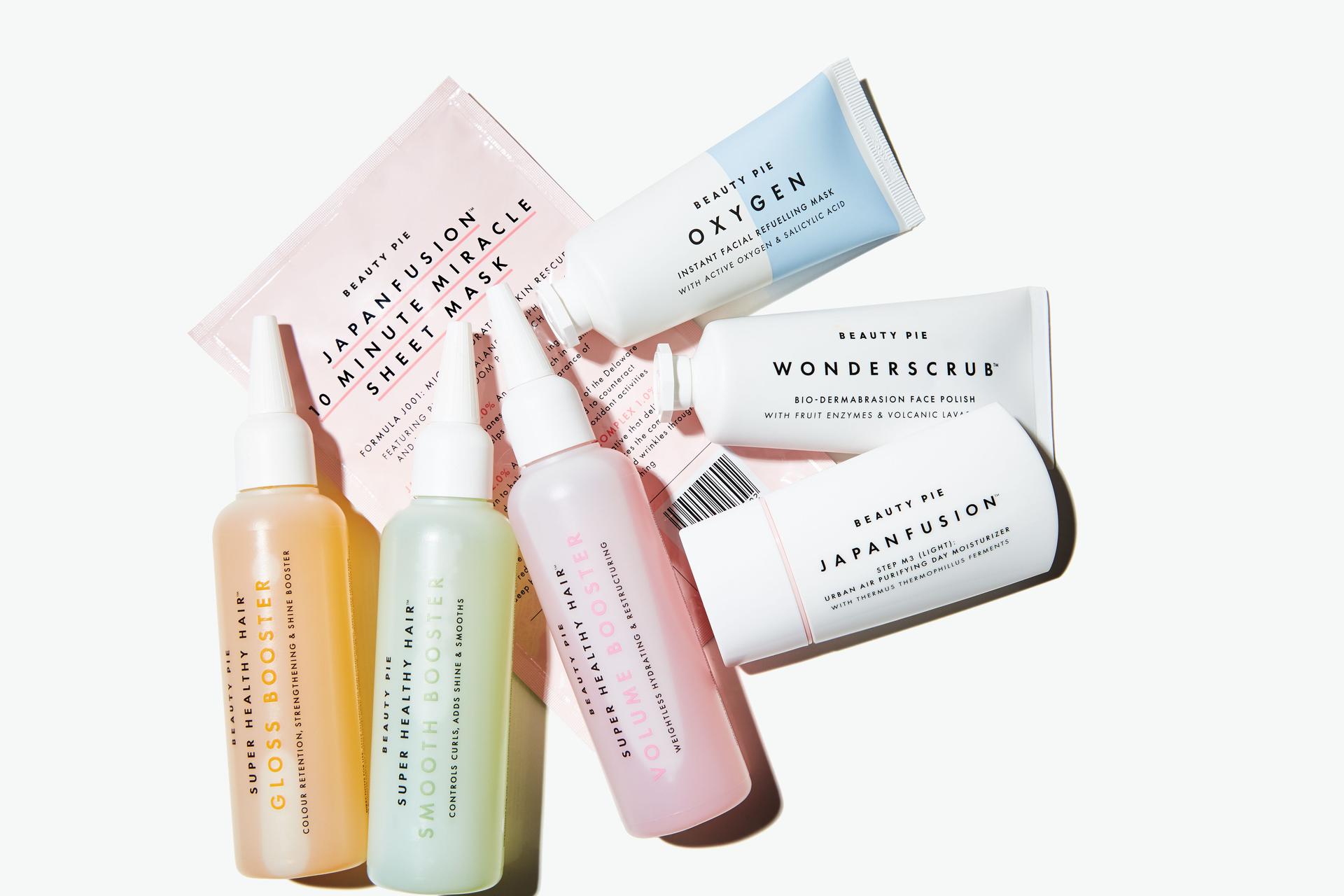 Thousands of people are joining BEAUTY PIE every week, to get industry insider access to hundreds of powerful, luxurious, high-performance, deluxe beauty products – with prices that are making the 'old' beauty industry blush.
Below, a few FAQs.
How Does the BEAUTY PIE Membership Work?
BEAUTY PIE is a Buyers' Club offering the world's best beauty products at the best possible prices. Think of us like a luxury beauty kind of (American) Costco.
You pay a membership fee to access incredible, low insider prices on hundreds of high-quality products.

Of course, you are always welcome to shop at our normal Typical Retail Prices, without a membership, like you would with any other luxury brand. Some customers do that too!
What is the Shopping Allowance?
Your shopping allowance is the amount of money in your BEAUTY PIE account. It varies according to what membership you have - if you're on a monthly membership, a new shopping allowance (or spending limit) is added to your account each month. If you're a BEAUTY PIE® PLUS member, you receive your entire year's shopping allowance upfront, as soon as you join. The shopping allowance is based on our Typical Prices - but you'll only pay a fraction of that. More on those below
What is Members' Price Versus Typical Price?
Our members' prices are the prices you'll pay once you become a BEAUTY PIE member. They're A LOT less than our typical prices - often up to 80% less. Members' prices are based on the cost of the ingredients and packaging, safety testing, legal approval and other services we have to pay for, and fulfilment and sales tax. And really - that's pretty much it.
Our Typical Prices reflect our estimate of what a person would typically pay, at retail, for a luxury product of comparable quality, with a similar level of active ingredients, in a similar size. We audit these regularly. It's almost impossible to communicate the high level of quality of our products, because unlike most beauty brands, we don't formulate our products to hit a specific cost target, but rather, formulate our products from the ground up, with effective levels of the most compelling active ingredients to deliver the best possible results.
What if I Don't Want to Shop Every Month?
You don't have to! In fact, we love that many of our members choose to shop in bumper bundles and ship less often - because if you can get everything you want and ship just one box - well, that's obviously better for the environment. 
If you're a BEAUTY PIE® PLUS member, you receive your full year's shopping allowance upfront, so you can shop for what you want, when you want. With a monthly membership, you receive a  new spending limit each month, and any of your unused spending limit simply rolls forward until you shop - so you can save up for months if you want to and shop all at once, or treat yourself to a little pink box of happiness every single month. Or anything in between.
How Much Money Will I Save?
Typical beauty industry markups are often up to 1000% (or up to 10X the real manufactured cost of a product). Which means you can save more on a single BEAUTY PIE shop, than you'll pay for an entire year of membership. It's a bit of a no-brainer, actually. (You can learn more about how it all works here).
How Can I Know That BEAUTY PIE Products Are High-Quality?
We go straight to the labs that make the very best products for the other 'big brands', buy in large batches, and our members get to shop direct, from our warehouses, for a whole lot less.

Our cruelty free makeup and luxury beauty products are often custom-made by the best chemists, noses, aromatherapists and skincare and product development experts.

As BEAUTY PIE, members shop at our direct-sourced prices (we don't work backwards to try to make more profit). Our mission? To provide our members with great products.
How Exactly Does A Members' Spending Limit Work?
LOVE IT OR HATE IT, WE'VE GOTTA HAVE IT. Each membership – whether monthly or annual – has a Spending Limit, so we don't run out of stock on everything!

IT'S ENTIRELY UP TO YOU how much product you'd like to buy each month with your membership. And if you don't buy anything one month? Your Spending Limit simply rolls forward to the next.
Are Your Products Cruelty-Free?
Yes, our products are all cruelty-free. We don't test any of our products on animals, nor do our suppliers and we don't request any third parties to do so for us. Most of our products are also vegan – we highlight this on each relevant product page.
Related Content