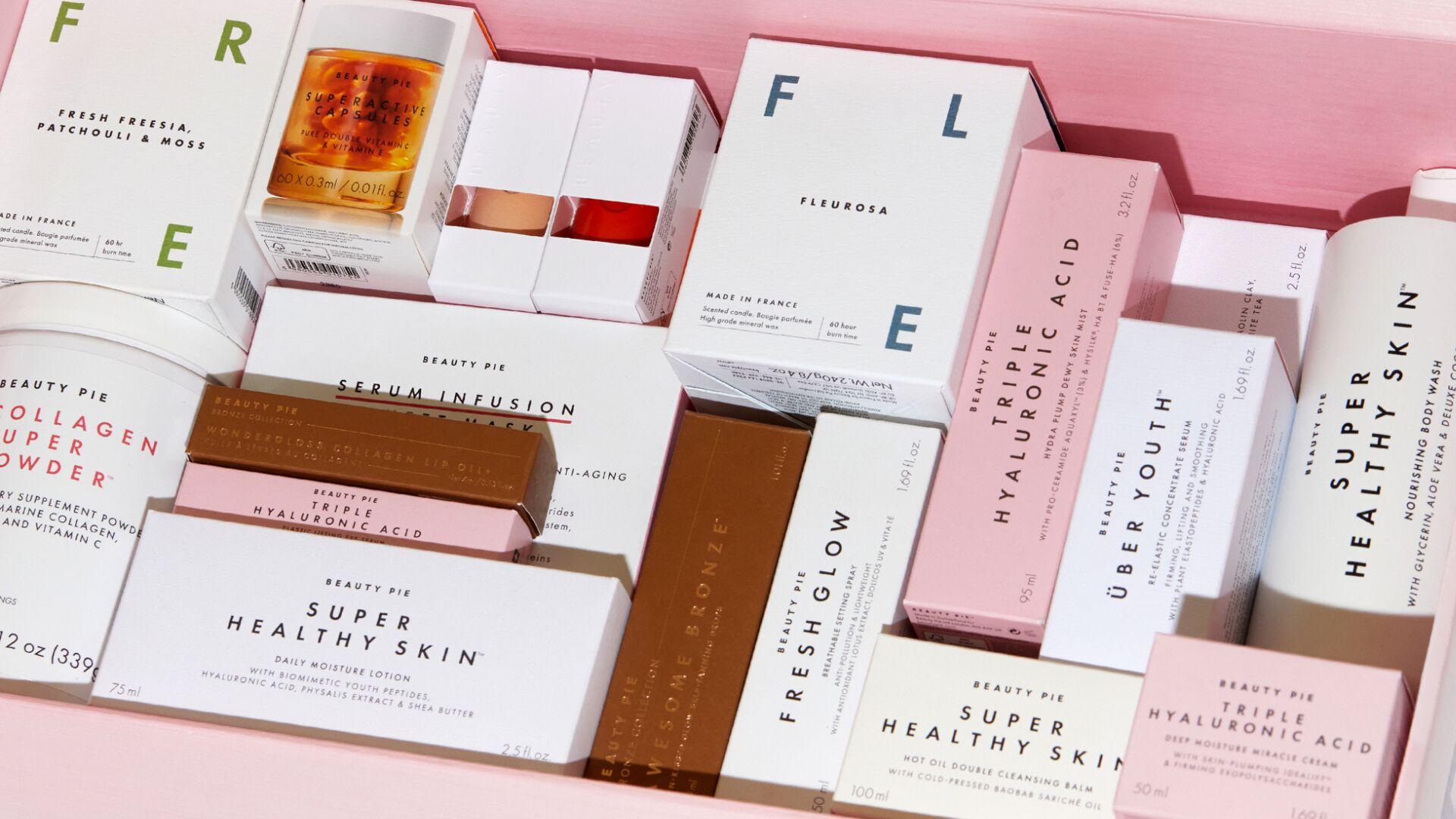 Some things about BEAUTY PIE® PLUS are the same as with our original memberships: same insider access to luxury beauty products made in the world's leading labs; same skin-transforming supercharged skincare formulations; same luxe makeup, fragrance and candles; same high-performance wellness supplements.
But we thought that BEAUTY PIE® PLUS would take your membership experience to next-level fabulousness. Here are a few reasons why…
You have 3X the Access
Now that we're bigger and can buy more inventory, we can offer members even more freedom and flexibility – because nothing beats our 'value', but convenience is always key! You won't ever miss out on a new launch, or a Bonus Day...
A lot of you told us that having monthly limits could get frustrating, that sometimes by the time you stocked up on all your skincare ride-or-dies – the Super Retinol Serum, that killer Elastic Hair Repair, a tub of Super Healthy Skin Deluxe Moisture Body Crème, you'd hit your limit. Meaning you couldn't get into a steady vitamin supplements habit, or stock up on eyebrow gels and tinted lip crayons. With BEAUTY PIE® PLUS, monthly limits are history!
You Don't Have to Wait to Shop, If You Run Out Of Something You Need!
With BEAUTY PIE® PLUS – there's no countdown until your spending limit renews. So if you need to order something for a friend's birthday (our iconic Birthday Candle) , or you have a special occasion coming up and want to stock up on Bronzing Drops and a bottle of Orange Absolute or you want to take a Sweet Tobacco Candle to a dinner party host, or stock every shower in your house with Soul Providers Body Wash and Super Healthy Hair Shampoo, you can just log in and do it.
You Can Get 'Regular' About Taking Your Vitamins.
This might be the biggest benefit. We're very proud of our science-led nutritional supplements. They're designed by the genius super nutritionist Kay Ali, using biologically active and bioavailable compounds of vitamins and minerals to optimise absorption, included at the most meaningful levels to achieve optimal results!
But monthly supplements had a lot of our members hitting their limits. With BEAUTY PIE® PLUS – you can get your Collagen Super Powder, Perfect Daily Multivitamins, BiOmega 3 Oils, Like Sun – and take them daily, without worrying about having to skimp on your Swiss facial serum.
You Can Be More Mindful of the Environment.
We're always thinking about ways that we can mitigate the effects of shipping on the environment – and being able to shop what you want, when you want means you have the option to make fewer, larger orders – which is much better for the planet. (And as always, please locally recycle and/or reuse everything from your order!

It's one easy annual membership fee (that averages out to less than £5 a month)
And most members recoup the cost of their annual PLUS membership within their first order – so PLUS literally pays for itself. We know you'll love it!
We've developed the PLUS 'open shopping' option to be the very best combo of value and convenience for our members
Related Content