Skincare ingredients are a bit like people. Some love the limelight (Retinol and Hyaluronic Acid). Some are the loyal, ever-dependable heroes (that would be you, Vitamins C and E). And others are just content letting everyone else get the attention while they quietly, silently, get on with the job of being incredible.
Niacinamide is probably the most amazing skincare ingredient you've never heard of. There are so many reasons your skin loves it, that in fact, that's probably one of its problems. Most skincare ingredients are single-minded about the job they do - whether that's radiance-boosting, resurfacing, blemish-fighting or hyperpigmentation-halting - but Niacinamide has so many benefits for your skin that it's hard to define why it's just so good. 
Dr Andrew Markey, the world-renowned dermatologist and BEAUTY PIE Consultant Dermatologist-In-Residence, does sum it up in one word. "If Retinol is the "wow" molecule, and Vitamin C is "brightening", then for me Niacinamide is all about "calming," he says. He's such a fan of its skin-soothing properties that it's one of Dr Markey's self-proclaimed 'Marvelous Molecules'. 
What exactly is Niacinamide?
It's a soluble form of Vitamin B3. It's also sometimes called 'Nicotinamide'. (It's different from Niacin - also a form of Vitamin B3 - which is more commonly taken as a dietary supplement.) While Niacin can absolutely have a positive effect on the body, to ensure maximum effect on your skin, you'd need to apply Niacinamide topically.
What can you use Niacinamide for?
✅ Help minimize enlarged pores.

✅ Improve uneven skin tone.

✅ Visibly soften fine lines and wrinkles.

✅ Boost radiance.

✅ Soothe stressed skin.

✅ Strengthen the skin barrier.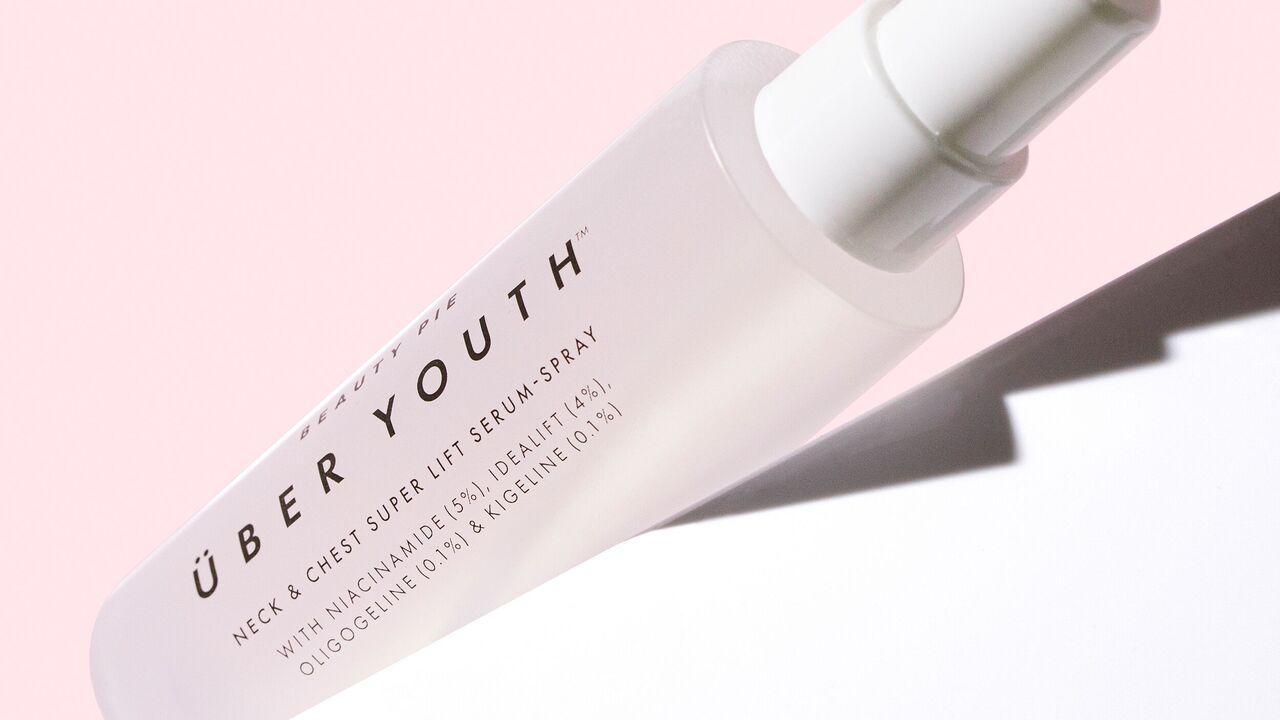 How does Niacinamide work?
Lots of its benefits stem from its ability to improve the skin's barrier. As well as protecting the skin, it can also help repair signs of skin damage - making it a great ingredient to add to your routine not just to fight signs of aging, but for things like acne, too.
According to Dr Markey, one of the reasons dermatologists love it so much is that Niacinamide works so well with other ingredients. "It's a really helpful molecule that soothes and calms skin, so it works really well in conjunction with other active ingredients." With BEAUTY PIE, Dr Markey has developed a signature ABCSPF™ skincare program that combines Niacinamide with his two other touchstones of great skincare - Retinol (the 'A') and Vitamin 'C' - alongside an essential daily SPF.
How does Niacinamide help your skin?
Niacinamide helps rebuild the barrier function of the skin, and also triggers the production of ceramides.
How can Niacinamide help with pigmentation and enlarged pores?
"Niacinamide helps with pore refinement, and is really useful for helping even out pigmentation - plus vascular discolouration and spottiness on the chest, which drives clients bonkers," says Dr Andrew Markey. Studies have also shown that Niacinamide can be helpful in lightening dark spots, especially in concentrations of 5% or more (BEAUTY PIE's Brightening Niacinamide Drops have a concentration of 10%).
Can Niacinamide help with breakouts?
Because Niacinamide has such an impressive anti-inflammatory action, studies show that it can help treat breakouts and reduce the appearance of even the most severe acne. It can also help regulate the amount of oil your sebaceous glands produce (excess sebum can contribute to acne in blemish-prone skin). Used consistently, breakout sufferers could start to see fewer pustules and improved skin texture.
What can Niacinamide do for dry and sensitive skin?
One of the things Niacinamide is really good at is helping support your skin's ceramide barrier, which helps retain moisture and prevent Transepidermal Water Loss (TEWL). Dry and even eczema-prone skin can benefit from its barrier-boosting powers. It's also very effective at reducing inflammation, so it can ease redness in sensitive skin, too.
Is Niacinamide good for anti-aging?
Absolutely - it's one of its major benefits. As well as reducing age spots, research has found that it is helpful in visibly reducing fine lines and wrinkles, and the oxidative stress caused by environmental factors like sunlight, pollution and toxins. It's a brilliant addition to an anti-aging routine.
Can you use Niacinamide with Vitamin C?
Yes! There's a myth - based on an old, outdated study which has been dismissed by dermatologists - that using Niacinamide and Vitamin C skincare products together results in the production of Niacin, which may cause skin irritation and transient flushing. Not so, says Dr Andrew Markey. This would only be an issue if you were exposed to extreme heat for a prolonged period of time, and certainly not at the kind of temperatures we live in day to day.
In fact, Dr Markey encourages the use of Niacinamide and Vitamin C together daily, as part of his ABCSPF skincare routine. 
When should you use Niacinamide?
According to Dr Markey, you can use it morning or evening - or both. "If you like it, there's no reason you shouldn't apply Niacinamide morning and night as part of your skincare routine," he says.
Related Content